Calling ten (or even five or three) auto insurance agents to get quotes can be a tedious, time-consuming process. Especially when you account for time spent on hold, being transferred to the wrong person, and explaining for the umpteenth time the number of miles you drive in a year.

Fortunately, finding auto insurance quotes doesn't have to be that way. There are a number of ways you can get reliable auto insurance quotes, including:
Through the Internet. Sites like Insure.com, Netquote.com, and Insurance.com will allow you to enter your information once, and then receive auto insurance quotes from a number of insurance companies. Even if you don't go through the Internet to purchase your auto insurance policy, it can be a great tool for finding out what market rates are.
By contacting one of the insurance companies that sells directly to individuals rather than through an agent. Some of these firms include Allstate, State Farm, and Geico Direct, as well as Amica, USAA, and 21st Century. Most of these companies offer quotes through their offices, over the phone, or on the Internet.
By contacting an independent insurance agent. An independent agent has the advantage of being able to shop a variety of different companies to find auto insurance quotes for you. But it's essentially the same thing you can do on the Internet yourself, except with an agent you pay more, to cover the agent's fee.
If you don't have a record of being insured, or have a very imperfect record, you may have to check out one of the substandard insurers. They will charge you more, but they may be your only option if you have been involved in several accidents, for example. The list of substandard insurers includes Allstate and State Farm, both of which are also standard insurers, as well as Progressive and Viking.
Whichever way you find your quotes, it is a good idea to check out the insurance companies through a reputable rating firm like A.M. Best Company or Standard and Poor's.
---
Copyright 2006-2022 Zeducorp.
All rights reserved.
For your convenience, certain links will open in new windows.

Auto Insurance Quotes
Related Images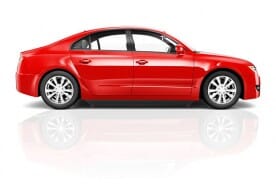 Red Automobile Reflected On Floor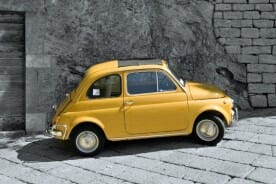 Fiat 500 Automobile
Automobile Assembly Plant